Appliance Repair Glen Rock Pennsylvania
VIA INC Rated 5.0 out of 5 stars based on 1 customer reviews
We serviced a
WHIRLPOOL REFRIGERATOR
Model WSR57R18DM02
Near Glen Rock, PA 17327
"retruned to cx home to evaluate data with techline. during diag found the following info from unit: higher than normal high side pressure/175psi. lower than normal low side pressure/-5 vaccum. as a result of skewed pressures suspected leak allowing the introduction of non-condensable air into the system resulting in high heads pressures. foudn no dye present anywhere. compressor will shut off after about 3 minutes, and then turn on again. condenser fan does run. no oil/dye under condenser area. disconnected guages and at that point found dark black watery/oil mixture when disconnecting. determined likely cabinet leak that has led to contaminant in the system and thus non repairable. techline. unit has been submitted for exhange. trade care team."
We serviced a
WHIRLPOOL REFRIGERATOR
Model WSR57R18DM02
Near Glen Rock, PA 17327
"cx complaint unit not cooling properly. inspected unit and found minimal dye presence anywhere on the unit. did locate a very small amount of dye on the filter dryer, but the accumulation looked more representative of the guages being disconnected than a leak in the system. checked pressures and found low side pressure of 6-8 inches in vacuum as well as high side pressure initially of 140-150 psi. however after running for several minutes unit would rise to 0 at the low side and 175 psi at the high side. also after less than 10 minutes of running the compressor will shut off entirely. reccomending replacment of compressor and filter drier. when disconnecting guages then found the compressor to discharge dark black oil.; ordrng 1 nitrogen (ask MA) and 1 vW11125124 (compressor) and 1 WPW10143759 (drier) and 1 W11507067 (evap)"
We serviced a
WHIRLPOOL OVEN
Model KDRP463LSS07
Near Glen Rock, PA 17327
"Replaced fuse, powered on unit, console flashed, set preheat to 350 and unit heated as designed. Unit checks good."
We serviced a
WHIRLPOOL OVEN
Model KDRP463LSS07
Near Glen Rock, PA 17327
cx complaint that unit is not powering on the lower internal oven no lights or anything working on the internal oven.... i found the cooktop to be working being gas and it clicks and starts up no issues... when checking.. wp4451042 nd wpw10116549 bring back both and charge for only one needed. and spoke to MA aobut it collectyed 120.00 and; ordrng 1 wp4451042 (fuse) and 1 wpw10116549 (fuse)
We serviced a
WHIRLPOOL OVEN
Model KDRP463LSS07
Near Glen Rock, PA 17327
cx complaint that unit is not powering on the lower internal oven no lights or anything working on the internal oven.... i found the cooktop to be working being gas and it clicks and starts up no issues... when checking.. wp4451042 nd wpw10116549 bring back both and charge for only one needed. and spoke to MA aobut it collectyed 120.00 and; ordrng 1 wp4451042 (fuse) and 1 wpw10116549 (fuse)
William Slokan
Glen Rock, Pennsylvania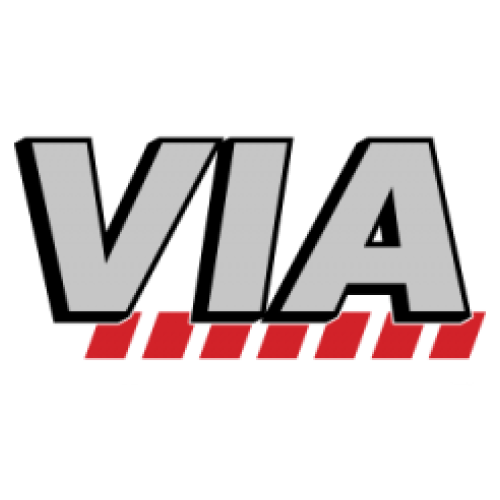 07/27/2022
I just want to thank Marc personally for helping me to get a new fridge after mine died. VIA Services top to bottom are fast, professional, and well trained to provide excellent service! I would highly recommend using them if you need service on your appliances. Thanks again to Mark and Whirlpool for for fixing my fridge when it needed repairs and ultimately replacing it when it couldn't be fixed! Sincerely, William Slokan Glen Rock, PA 17327
Overall Experience